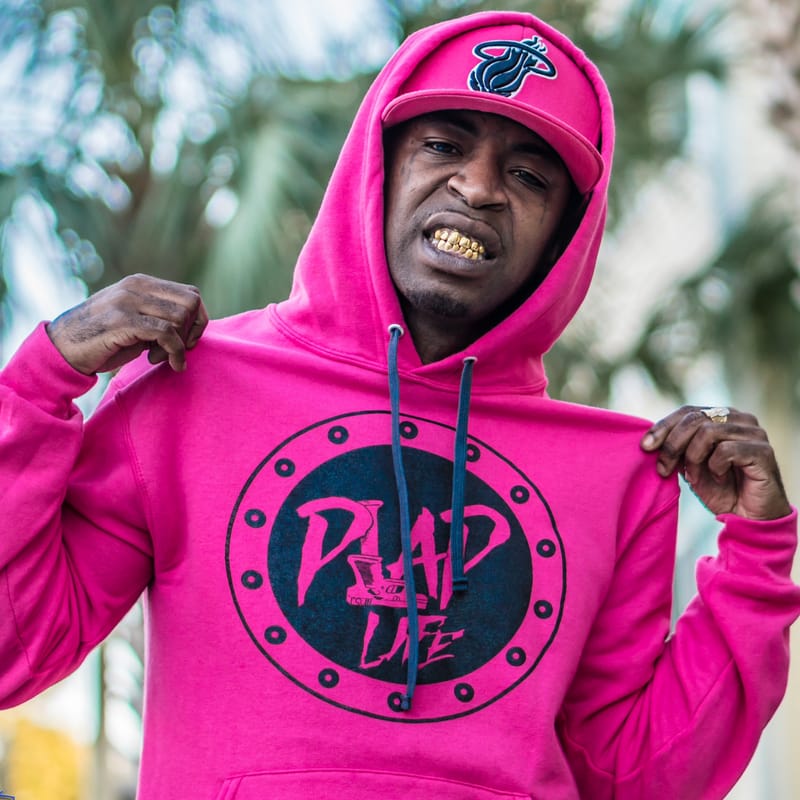 Plap Fieldz
is establishing his place as one of the hottest unsigned artist in the game. The Plap Life representative was born in
Pensacola, Florida
but he grew up in the projects around
West Palm Beach, Florida
with his younger brother and his mother. He began writting lyrics and rapping at age 10. His favorite rapper was
Master P
. Plap was not only inspired by Master P's style but also his success. Plap thought if Master P could start his own record company and be successful, he could do the same.
As his experience with music progressed over the years, he started, selling drugs, and stealing cars around Palm Beach County. After several run-ins with the law and getting shot by the age of 17, A Palm Beach County judge thought it would be best if Plap left West Palm and go live with his father in Pensacola. Instead of going to a juvenile program. But Plap fell deeper into the streets once in Pensacola and he continued to sell drugs and even started to commit armed robberies around Escambia County.
By the end of 2008 Plap was charged with over 13 felonies and was facing
2 Life Sentences
if Convicted. Plap accepted a 5 year plea deal from the state and at the age of 19 he was sent to a Florida Prison to serve his sentence. While in prison Plap started to write music and raps again and soon became known as one of the best rappers at his prison. Plap was released in 2013 and by 2014 was arrested again on new drug charges. The case was later dismissed, and Plap chose to take music more serious.
After posting a freestyle video and going viral on Facebook in 2016, Plap Fieldz later dropped his first studio recorded mixtape
"Street Muzik"
. Then in 2017 Plap followed up with his second mixtape
"Street Knowledge"
. The response from the streets was so overwhelming that Plap and his Plap Life Movement started gaining national exposure. Gaining this level of success so fast only motivated Plap Fieldz to grind harder.
So Plap Fieldz has consistently released singles & music videos such as
"Juice Me Up", "We Gone Be Straight", "Take Off", "Relax", & "Smile"
. Plap is currently in the studio working on his latest mixtape
"Street Raised"
, which will be released soon. As he continues to gain exposure, Plap Fieldz will also set more goals, accomplish them, and break more records.