Plap Fieldz
(Also known as Lil Cam) is establishing his place as one of the most underrated artist in the game. The Plap Life representative was born November 8th 1989, in
Pensacola, Florida
but he grew up in different projects around
West Palm Beach, Florida
with his younger brother and his mother. He began writting lyrics and rapping at age 10 but he never took it serious even though he had a low key passion for rap music. His favorite rapper was
Master P
. Plap was not only inspired by Master P's style but also his success. Plap thought if Master P could start his own record company and be successful, he could do the same.
As his experience with music & writing raps progressed over the years. Plap started going back and forth between living with his mom in Palm Beach. Then sometimes living with his dad & his fathers side of the family, in the neighborhood
Wedgewood
in Pensacola, every couple of years. By age 15 Plap was selling drugs, and stealing cars all around Palm Beach County. After several run-ins with the law and getting shot by the age of 17. A Palm Beach County juvenile judge ordered that Plap leave West Palm Beach and go back to his hometown Pensacola to live with his father until he became an adult, instead of going to a juvenile program. But Plap fell deeper into the streets this time in Pensacola, he took all the bad things he learned in West Palm and applied them in Pensacola. He continued to sell drugs and even started to commit armed robberies all around Escambia County.
By the end of 2008 Plap was charged with over 13 felonies and he was facing
2 Life Sentences
if convicted. Plap accepted a 5 year plea deal from the district attorney's in Escambia County and at the age of 18 he was sent to a Florida Prison to serve his sentence. While in prison Plap formed friendships & bonds with many other seasoned criminals from all over the state of Florida. And he started to write music and raps again and soon became known as one of the best rappers at his prison. Plap was released in 2013 and by 2014 was arrested again on new drug charges. The case was later dismissed, and Plap chose to take music more serious.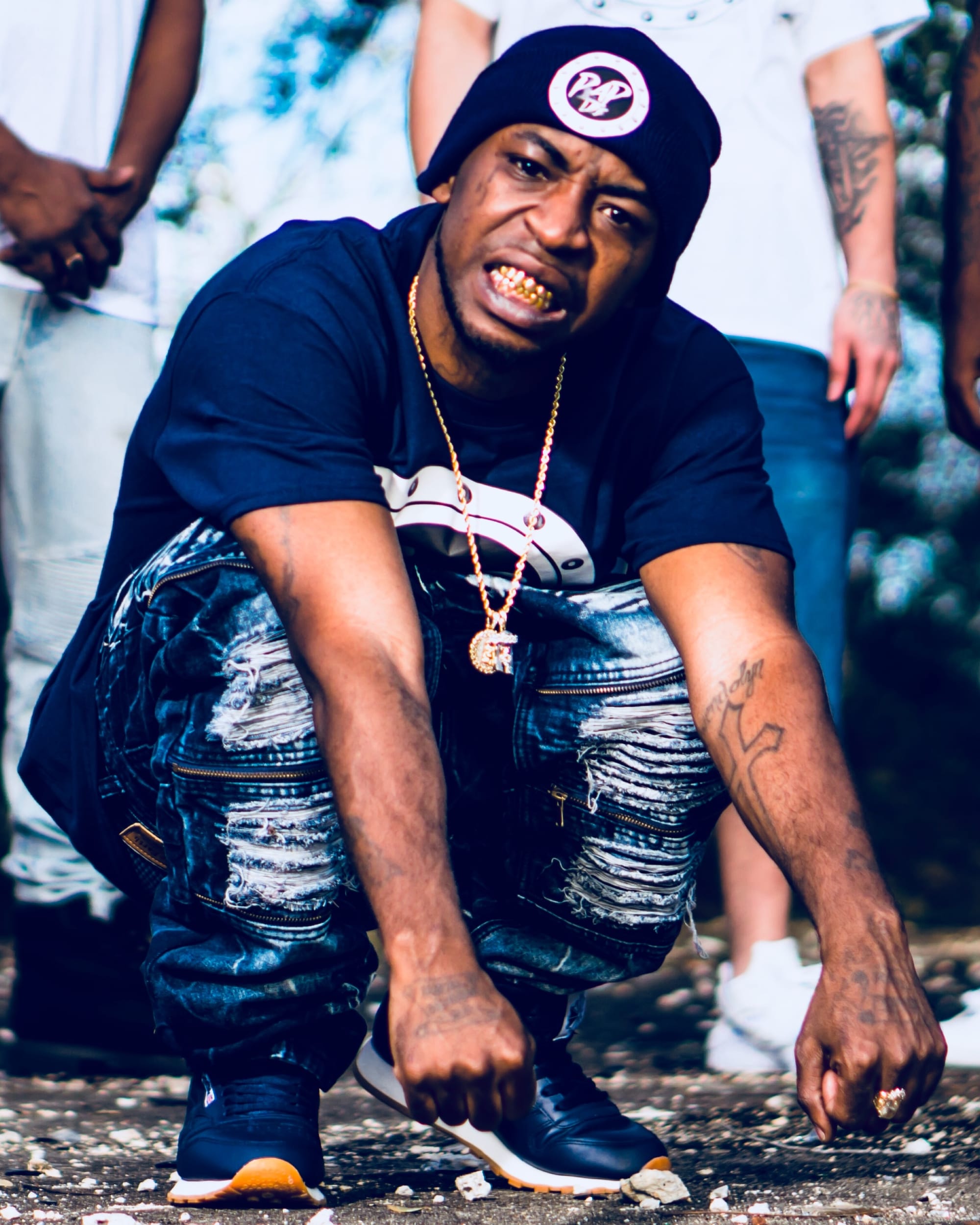 After posting a freestyle video and going viral on Facebook in 2016, Plap Fieldz later dropped his first studio recorded mixtape
"Street Muzik"
. Then in 2017 Plap followed up with his second mixtape
"Street Knowledge",
and he kept posting videos on the internet and going viral every time. (Plap always speaks about the things he did, the things he saw, and his trials and tribulations throughout his life). The response from social media was so overwhelming that Plap and his Plap Life Movement started gaining international exposure. Soon after he was being booked and headlining shows all around the south. Gaining this level of success so fast only motivated Plap Fieldz to grind harder.
Plap Fieldz has now racked up millions & millions of views online, and has gotten co-signs from artist such as
Trick Daddy
,
Ball
Greezy
,
Lil Eazy E
, &
Cool Cake
from Palm Beach's notorious Hood Life series. Plap has consistently released freestyles, singles, & music videos such as
"Juice Me Up"
,
"We Gone Be Straight" featuring Cool Cake
,
"Take Off"
,
"Relax"
, &
"Smile."
Plap went on to release his third mixtape
"Street Legacy,"
in 2019 and quickly followed up with a music video
"Complicated,"
which is the first single featured on his latest project. As Plap Fieldz continues to gain exposure, he is still releasing music and videos for his fans and loyal following. Plap can be found on all social media platforms and streaming platforms under his name
"PLAP FIELDZ"
, follow him to keep up with new music releases, videos, and upcoming events.